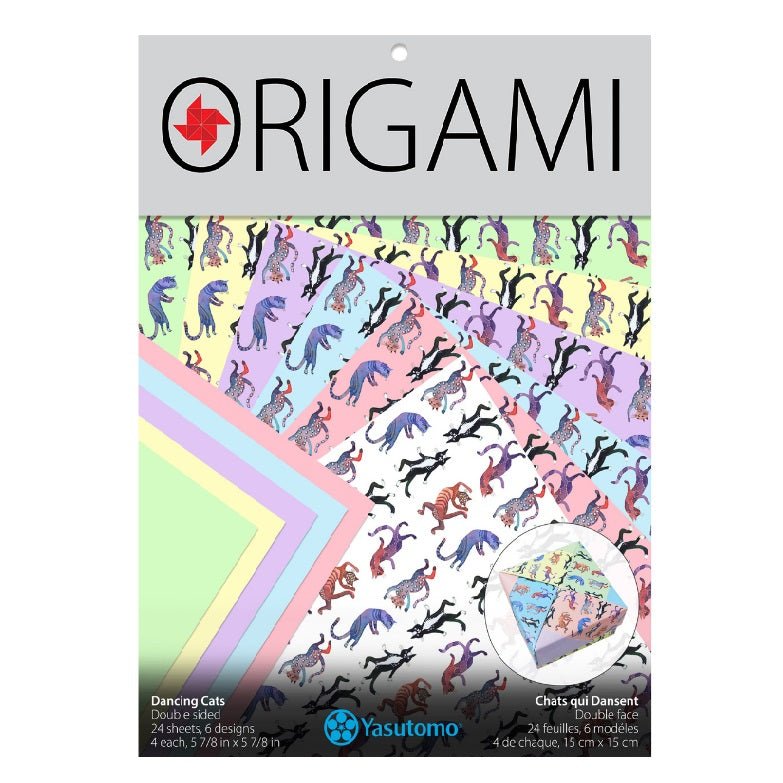 Yasutomo 4531 - Origami Dancing Cats 6 Patterns - Double-Sided - 24 Sheets - 5 7/8 inch
This double sided origami paper features a whimsical pattern is sure to delight the origami enthusiast, cat lover, and crafter alike! With its one-of-a-kind pattern and unique pastel colorways, this origami set is not to be missed. Sheets are double-sided, with a solid complementary color on the reverse. Made in Japan.
Sheet size: 5 7/8" square
Weight: 1.8 oz
Color: Purple/yellow. Blue/pink. Yellow/green. Green/blue. Pink/purple. White/white.
Count: 24 sheets total: 6 designs, 4 sheets each
GSM: 64 gsm