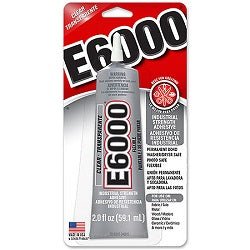 Eclectic E-6000 Industrial Strength Adhesive 2 fl. oz.
This item must ship by ground


warning-prop65
This high-performance adhesive outperforms silicones, acrylics and rubber cements. E-6000 bonds to a wide range of materials including, metals, glass, plastic, cement, leather, wood and more. It creates a tough yet flexible waterproof bond that will not crack.