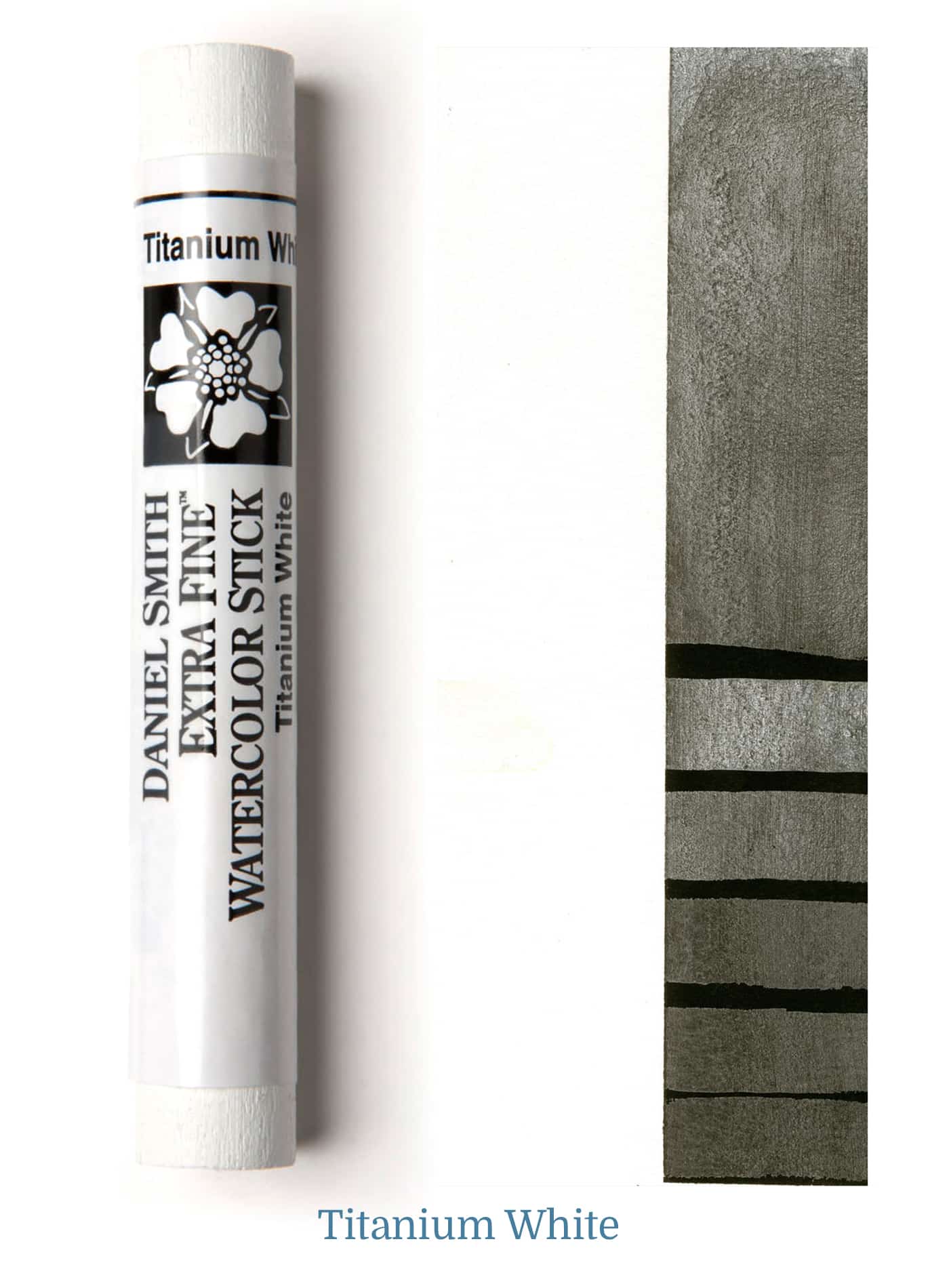 Daniel Smith Watercolor Stick - 3 inch - Titanium White

warning-prop65
Pigment: PW 6 (77891), Semi-transparent, Non-staining, Non-granulating. 
Although not opaque enough for full coverage, this watercolor can be used straight from the stick to add highlights or as a light wash over other colors for a soft veil of light tone.
These watercolor sticks feature the same color intensity as Daniel Smith Extra-Fine Watercolors, and the same convenience and portability of half pans in a handy stick form. Each watercolor stick is packed with pure pigment and is highly reactive with water, producing vibrant, strong, rich and creamy colors when wet. They can also be used dry to help build texture, making them a great medium for sketching, developing color values and bold expressions. These extra-fine watercolor sticks are a great addition to every artist s palette.