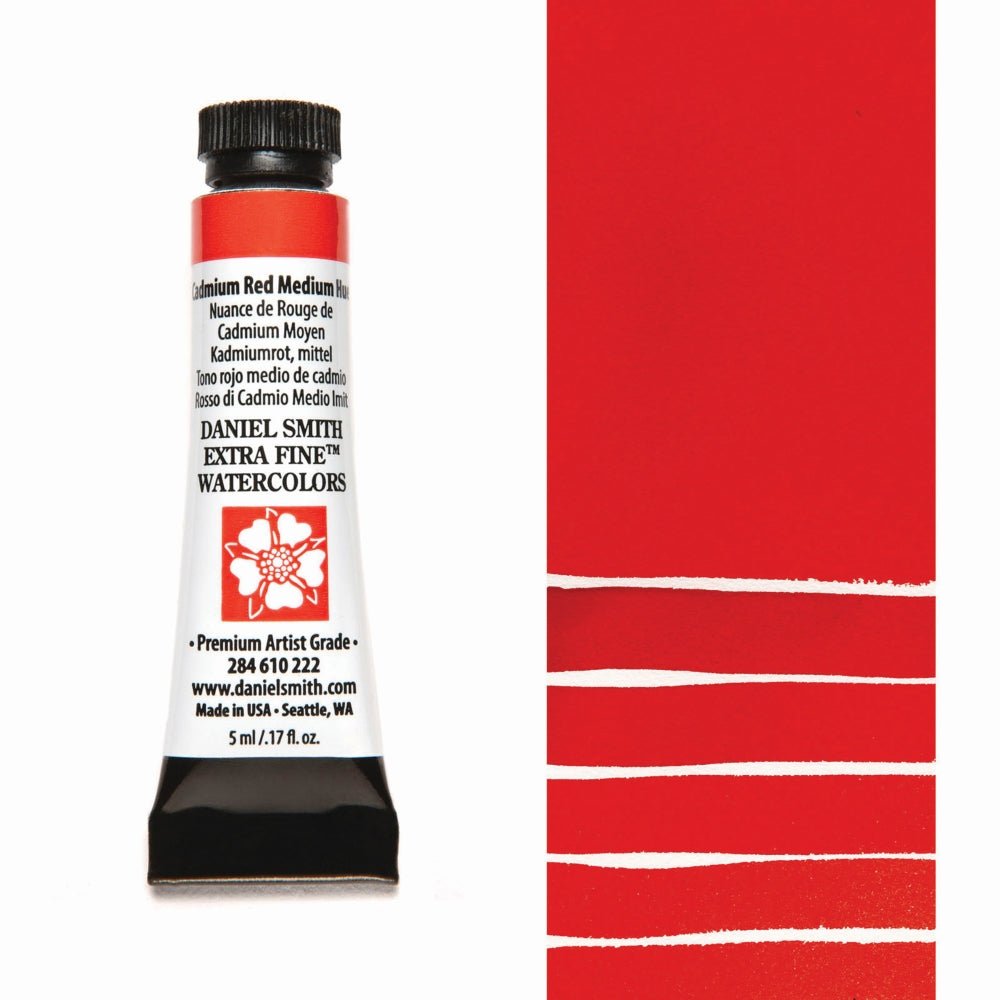 Daniel Smith Extra Fine Watercolor - Cadmium Red Medium Hue 5 ml (small tube)
Item:284 610 220,  
Pigment: PY53, PR254, Lightfastness: Extremely Permanent, Semi-Transparent , Low-Staining, Non-granulating
A true stop sign red, an essential color for any palette! Daniel Smith has created Safe, Vibrant Cadmium Hue Watercolors! Their new formulas provide all the density and richness of classic cadmium colors. The hues are virtually identical in color to their namesakes, but cleaner in mixtures and stronger in tints – you'll find a little goes a long way.