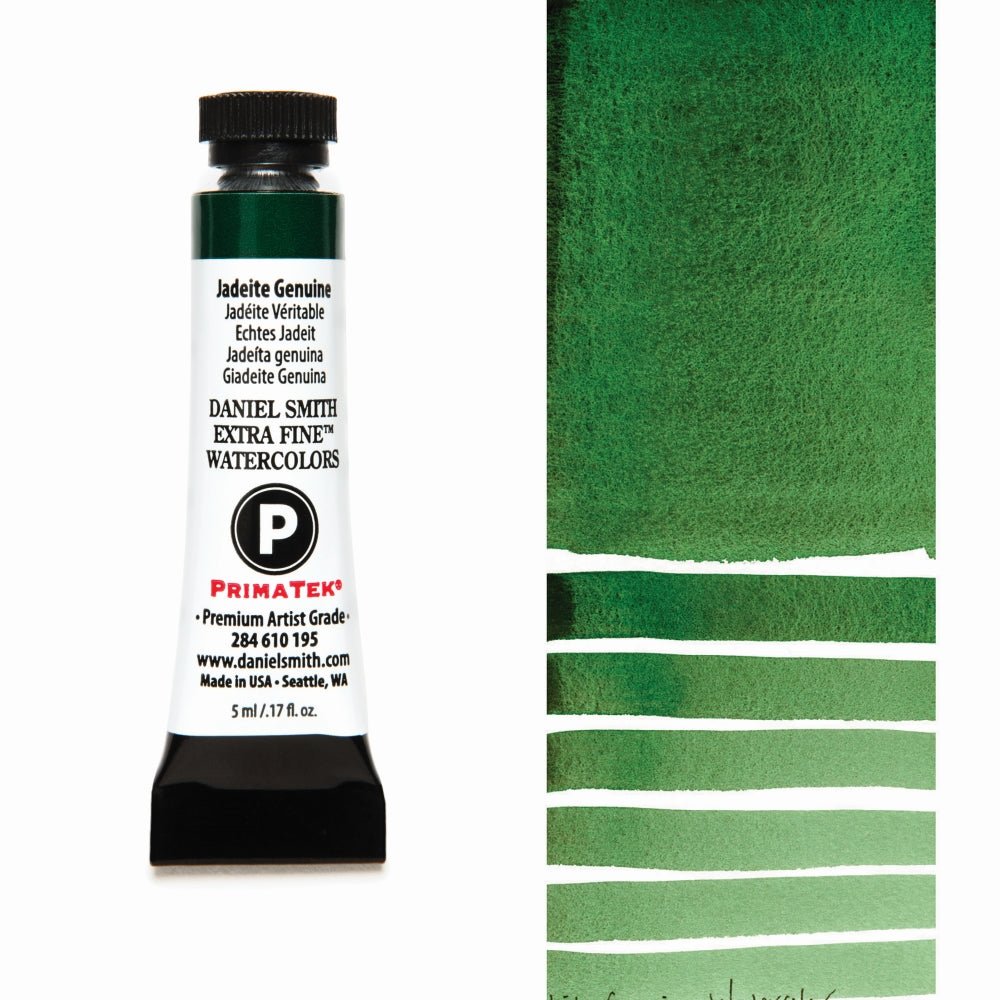 Daniel Smith Extra Fine Watercolor - Jadeite Genuine 5 ml (small tube)
Item:284 610 048,  
Pigment: Jadeite Genuine, Lightfastness Rating: Excellent, Semi-transparent, Non-staining, Granulating. 
This exceptionally beautiful color is made from the more strongly colored of the two minerals known as jade. From dark green mass tone to the palest wash, it creates all the exquisite shades we think of when we think of jade.