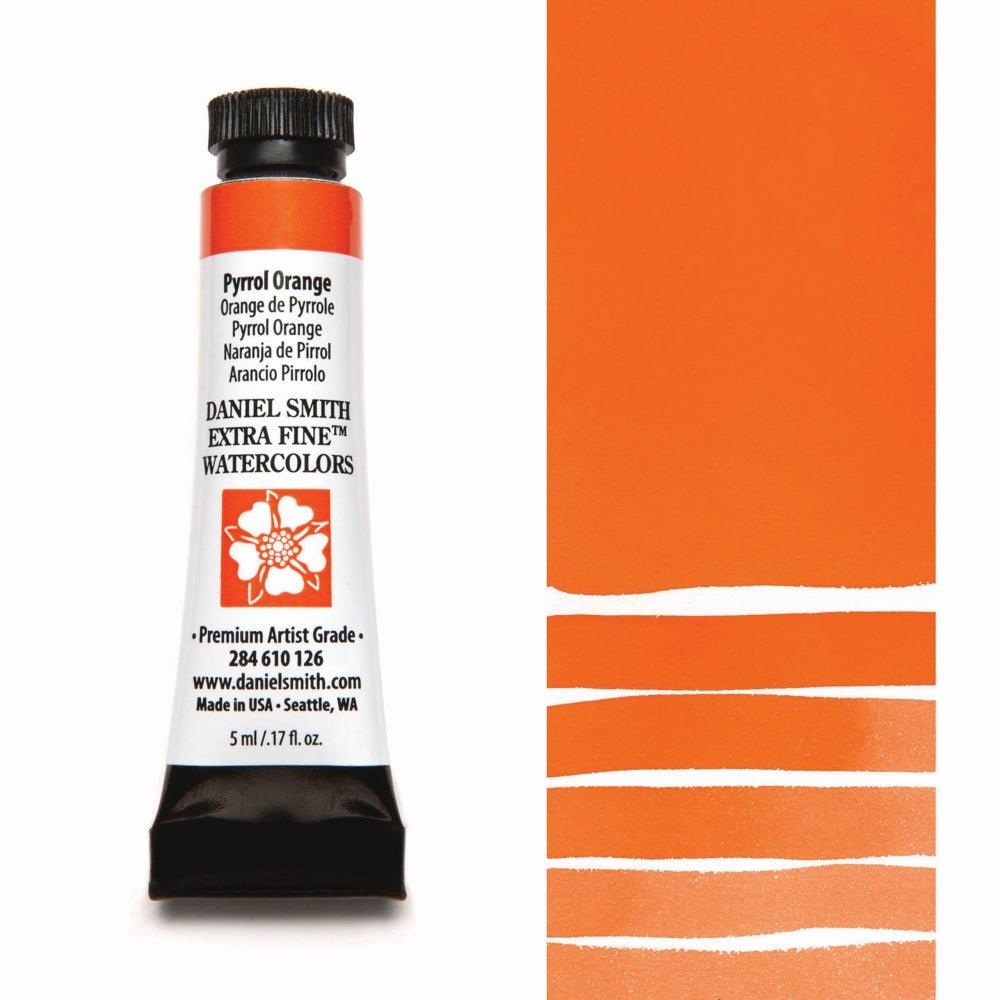 Daniel Smith Extra Fine Watercolor - Pyrrol Orange 5 ml (small tube)
Item:284 610 126,  
Pigment: Pyrrole Orange PO 73 , Lightfastness rating: Excellent, Semi-Transparent, Medium-staining, Non-granulating. 
This semi-transparent orange is a smooth, saturated and pure addition to the watercolorist's palette. Capture the glory of a summer garden or the magic of a tropical sunset with this dynamic and versatile hue.