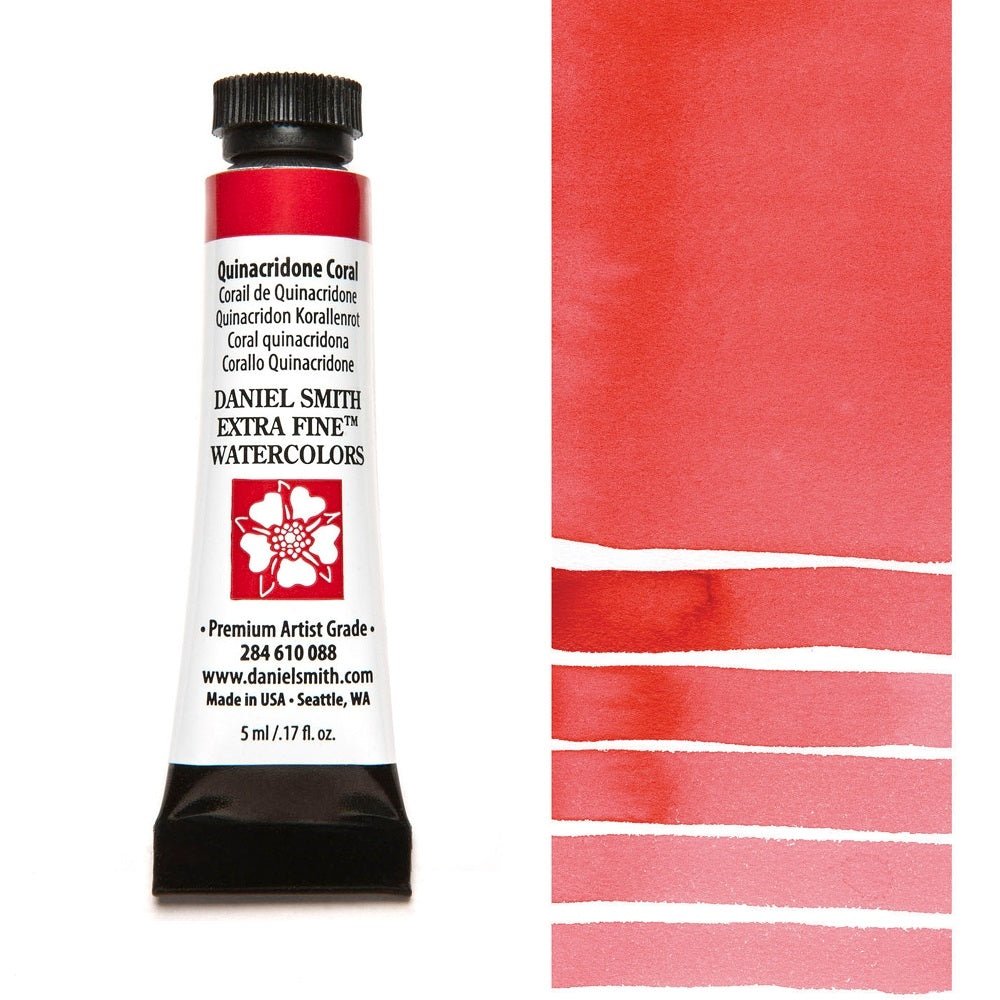 Daniel Smith Extra Fine Watercolor - Quinacridone Coral 5 ml (small tube)
Pigment: Quinacridone Yellow Red PR 209 (73905), Lightfastness rating: Excellent, Transparent, Low-staining, Non-granulating.
This intense Quinacridone color is a clear red tinged with pink and orange. Highly durable and extremely transparent, all of the Quinacridone colors excel in vivid clarity and intensity.