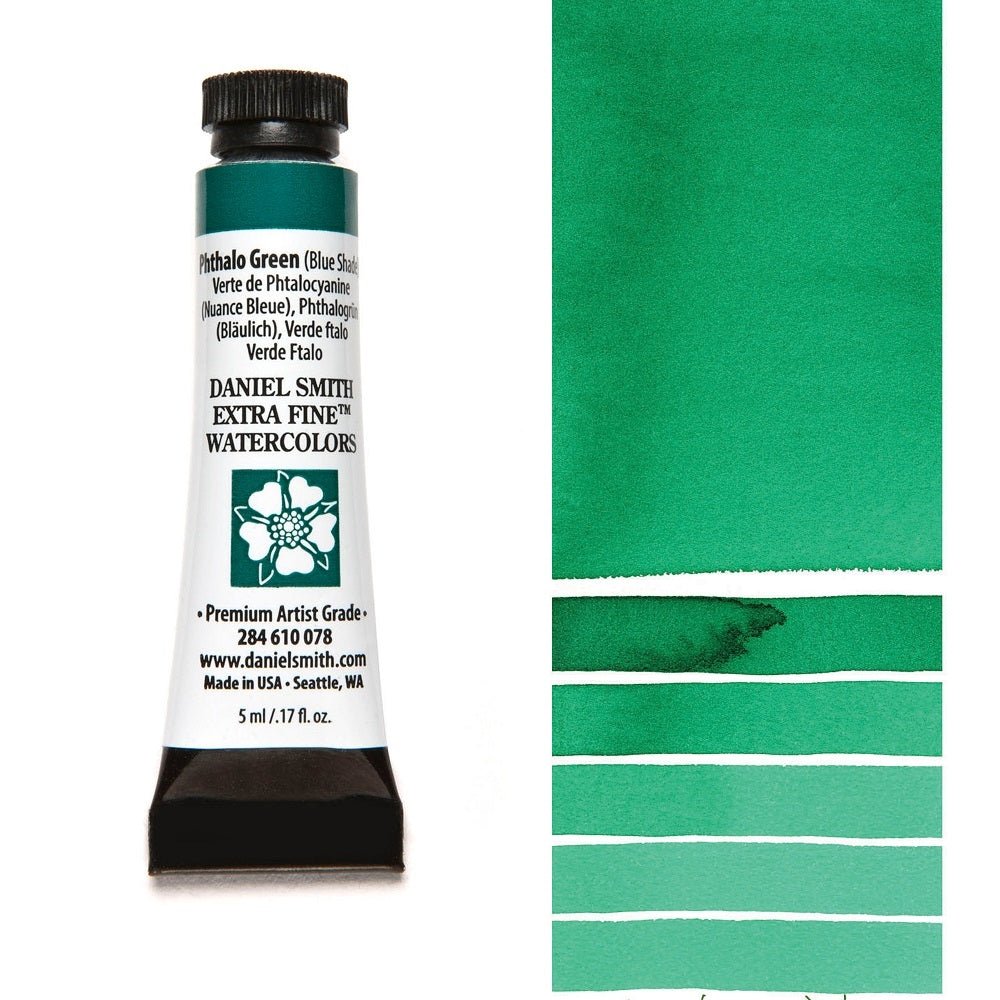 Daniel Smith Extra Fine Watercolor - Phthalo Green (BS) 5 ml (small tube)
Item:284 610 078,  
Pigment: Phthalocyanine Green PG 36 (74265), Lightfastness rating: Excellent, Transparent, Staining, Non-granulating. 
Phthalo Green Blue Shade a transparent and super staining green. Organic and absolutely lightfast, most artists find this color indispensable. Creates luminous, effective darks or clean glazes.