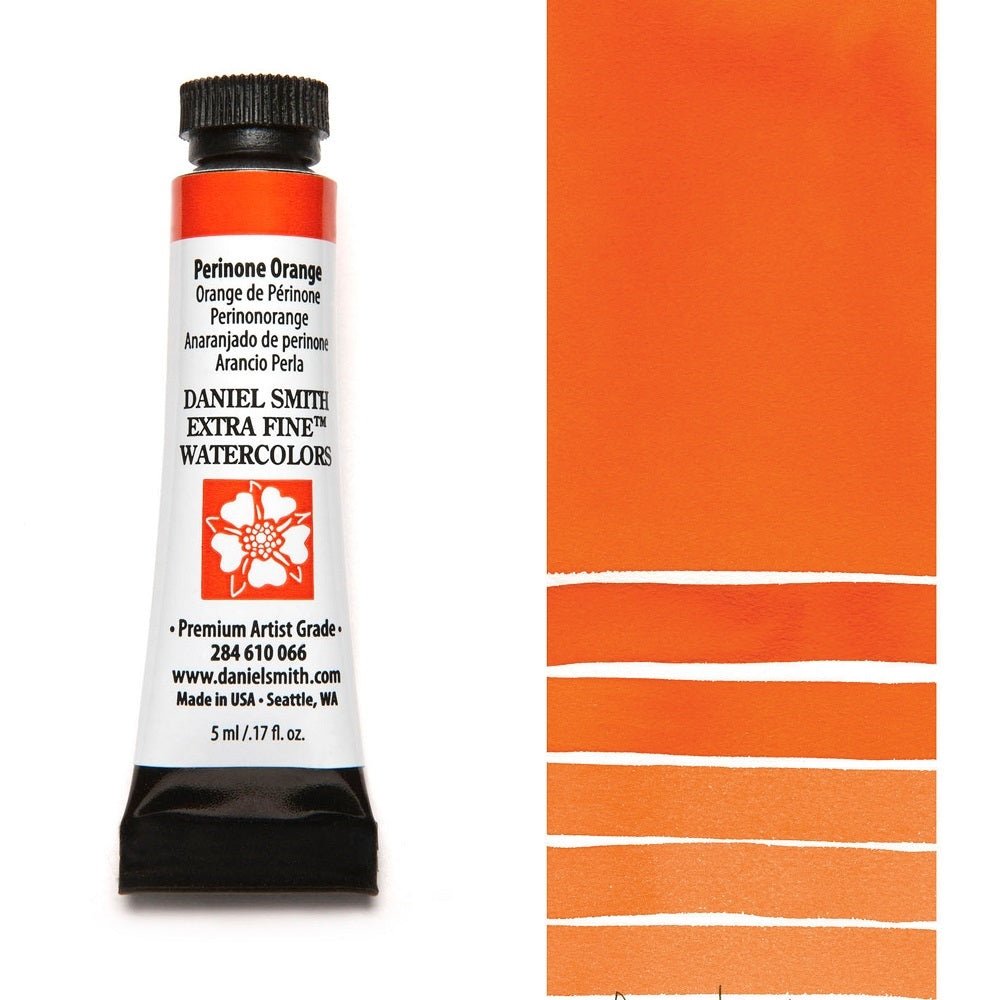 Daniel Smith Extra Fine Watercolor - Perinone Orange 5 ml (small tube)
Item:284 610 066,  
Pigment: PO 43 (71105), Lightfastness Rating: Excellent, Semi-transparent, Staining, Non-granulating. 
Perinone Orange, with its vast range from vivid intensity to pale, transparent fleshy washes, is a clear, clean vat pigment. This pure chroma orange is a treat for the eye and a dream to handle.  Use in place of Cadmiums when mixing and revel in its glowing transparency.