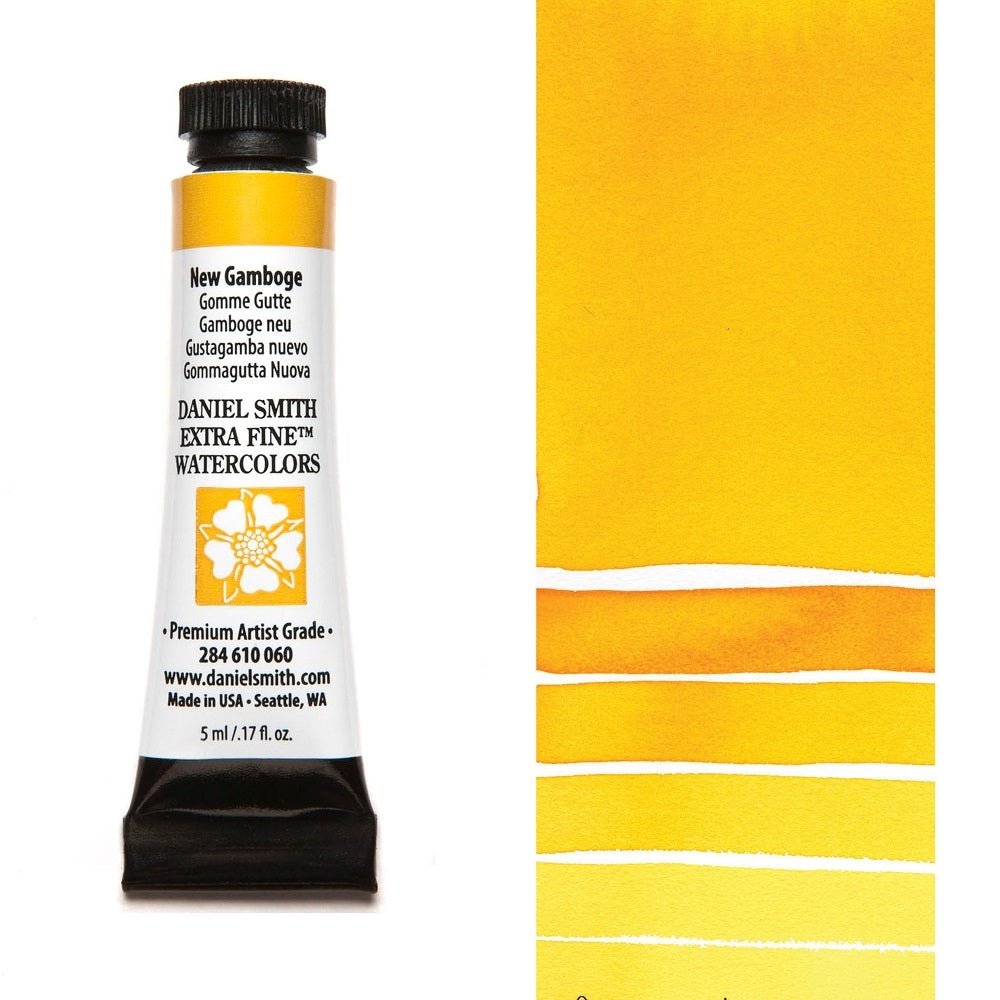 Daniel Smith Extra Fine Watercolor - New Gamboge (PY97 PY110) 5 ml (small tube)
Item:284 610 060,  
Pigment: (PY97 PY110) , Lightfastness Rating: Excellent, Transparent, Low-staining, Non-granulating. 
Daniel Smith New Gamboge is an excellent lightfast formulation. It's a transparent organic pigment from the yellow to orange zone of your color wheel. More staining than Yellow Ochre and equal in tinting ability to Raw Sienna.