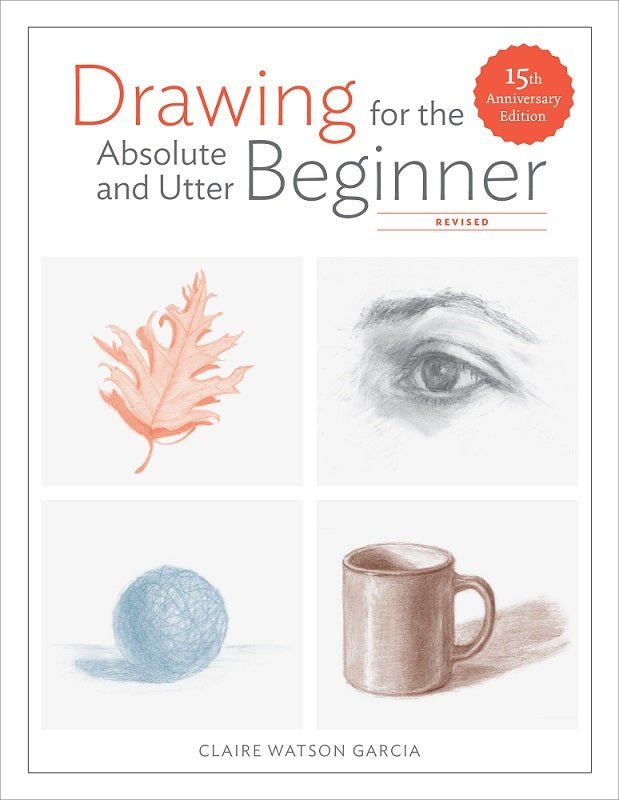 Drawing for the Absolute and Utter Beginner 15th anniversary edition
This revised 15th anniversary edition of the bestselling beginning drawing book updates art and text examples to include new student pieces, up-to-date materials, and additional sections on drawing in 3D and travel sketching, along with refreshed and contemporary design.

Based on author and art instructor Claire Watson Garcia's successful courses and workshops for beginning and aspiring artists, Drawing for the Absolute and Utter Beginner applies a positive, accepting tone to a progressive series of lessons in sketching and rendering. The book's step-by-step methodology and examples of student works from earliest efforts to completed drawings give novices the tools and techniques needed to make competent and eloquent renderings of still lifes, portraits, and more. In this revised edition, Garcia covers such in-demand subject matter as drawing-on-the-go, drawing in three dimensions, and drawing the portrait at a three-quarter view. The reinvigorated art and text ensure that this drawing instruction classic will continue to appeal to new generations of aspiring artists.