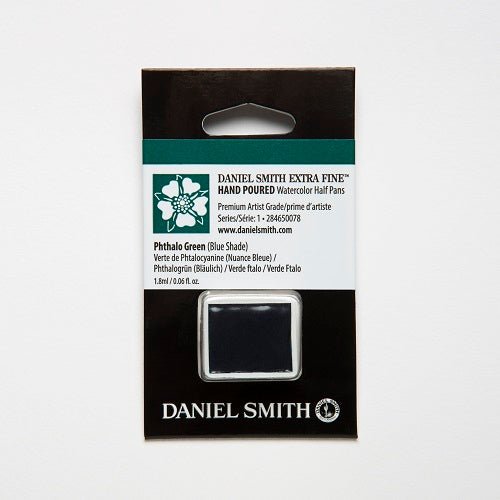 Daniel Smith Extra Fine Watercolor Half Pan - Phthalo Green (Blue Shade)
Pigment: Phthalocyanine Green PG 36 (74265), Lightfastness rating: Excellent, Transparent, Staining, Non-granulating. 
Phthalo Green Blue Shade a transparent and super staining green. Organic and absolutely lightfast, most artists find this color indispensable. Creates luminous, effective darks or clean glazes. 
Daniel Smith Extra Fine Watercolor half pans are hand poured, professional watercolors with the highest pigment load possible.